Empty bottles palletizing
Flexible palletizing
Arranging table + columnar palletizer robot
Palletizing anthropomorphic robot for high-speed Easy adaptable to existing line
More than 36 years of experience

Customized projects adapted to your needs

Installations, partners, agents and references worldwide

After sales service guarantee
EMPTY BOTTLES PALLETIZING MACHINES
Filled bottles, boxes & packs palletizing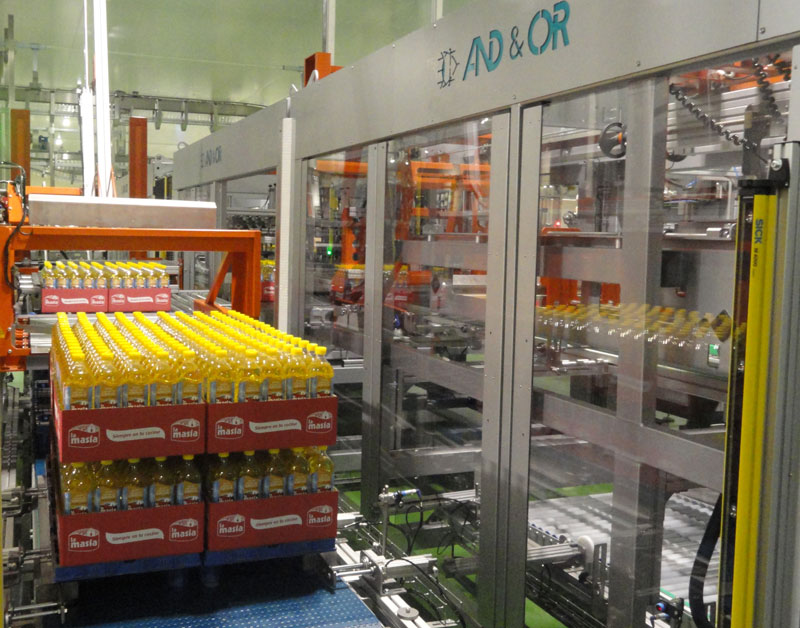 AND&OR display palletizers have a layer forming table, preceded by either a bottles dispenser or a pusher (depending on production speeds). Followed by a Pick&Place universal gripper which is adjusted according to format without parts changes and inserting filled bottles into carton trays, half trays or quarter trays.
ADVANTAGES
Display palletizing offers great benefits to both manufacturers and distributor, as well as final consumer:
Material saving (reduction of cardboard, glue, film).
Lower energy consumption.
Better use of the pallet space, increasing the bottles number by pallet. Reducing storage and transport costs.
Best product handling in the points of sale.
"Cartesian" boxes palletizer – PPM Series
Pack and/or boxes palletizer. It can have the products input on the line or at 90º. Depending on model, it is possible to input at the line height or at a higher height, with the pallet stuck on the floor or in motion.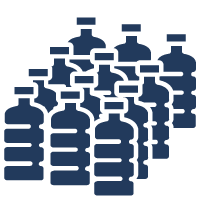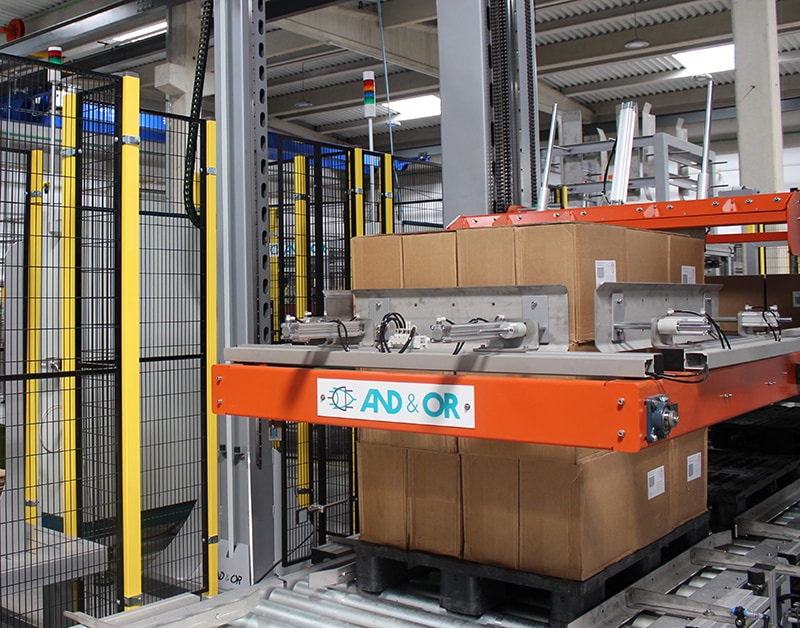 Flexible palletizer / Robot solutions
In the automation operations by robots, the robot isle configuration is tailor-made for each customer, depending on the product to be processed, the production speeds required and the spaces available in the plant.
At AND&OR we offer several robots families, depending on load weight and the gripper type.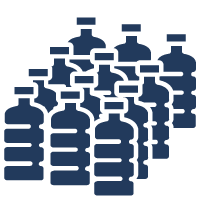 Easy adaptable to existing line
More than 34 years of experience

Customized projects adapted to your needs

Installations, partners, agents and references worldwide

After sales service guarantee
Common data for all the series
These palletizers are complementary with:
Automatic cardboard trays former systems

Automatic pallets feeding systems

Pallets wrapping and labelling

Other additional elements for the loading units' preparation and storage.
FILLED BOTTLES, BOXES & PACKS PALLETIZING MACHINES
Collaborative robots – RC Series
The collaborative robots are used in low cadence lines and low weight product handling (up to 15 kg). Being collaborative and without need of external protection, they take up a very tight space in the factory.

Gripper with customized AND&OR design depending on line requirement.
Uninterrupted production line.
High accuracy and errors reduction.
Increased productivity: operators are not doing repetitive works, avoiding tiredness and production accidents.
Safety first: thanks to its high collaborative performance and also the possibility to stop immediately when meeting resistance, ensuring safety between the co-worker, the handled bottles and the production equipment.
Implementation flexibility: RC robots can be assembled in any angle and be installed anywhere, with a minimum impact in production lines.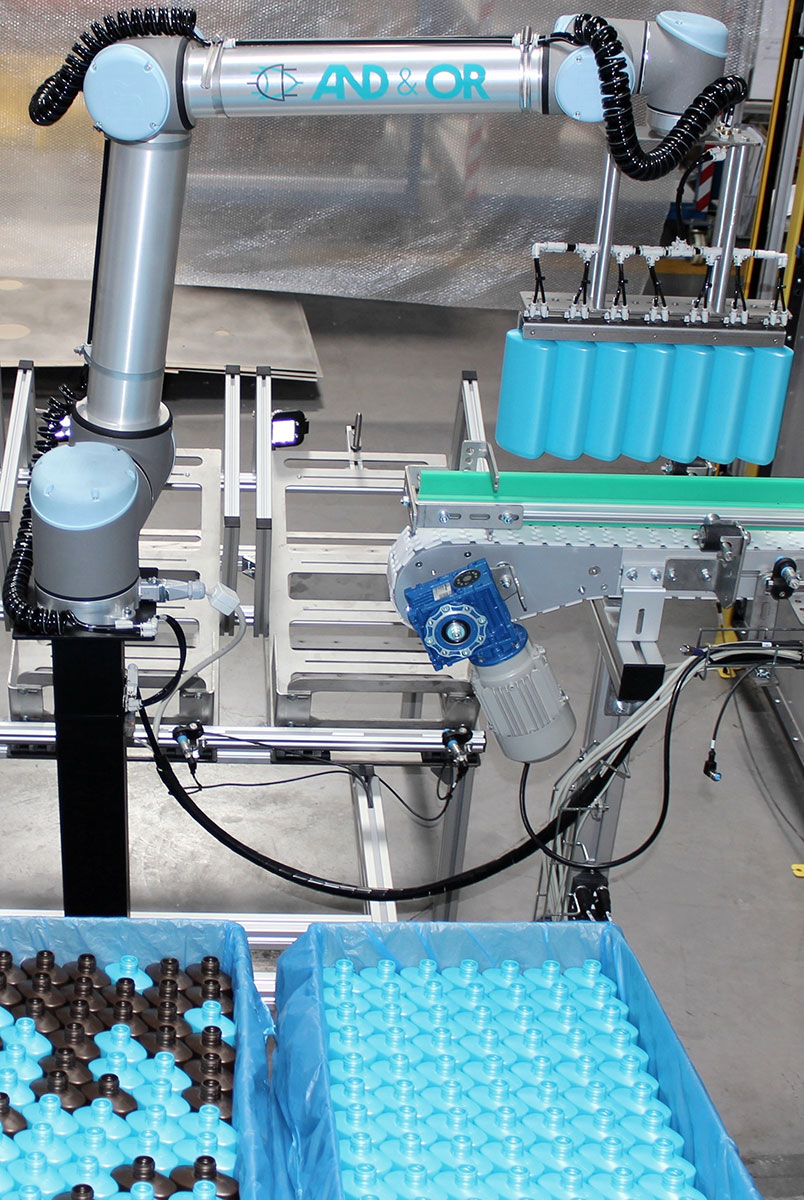 Downloadable content
The content is restricted, in order to have access it is necessary to register