Mobile robotics – AGV/AMR
Automatic guided vehicles
The automatic guided vehicles, known as AGV and AMR, are autonomous vehicles to handle and transport loads in an autonomous way, with no need of being manipulated by an operator, to its warehouse, bringing directly a productivity increase and a risk decrease.
AND&OR offers a wide range of these automatic guided vehicles, which have the route previously set, and thanks to their design and operational flexibility, can be easily integrated into existing production plants, with no need of machine movements or civil works. They can transport pallets, boxes, bottles layers, etc.   
Two automatic guiding systems 
AND&OR offers both AGV (Automatic Guided Vehicle) and ASV/AMR (Automatic Smart Vehicle/Autonomous Mobile Robot) systems. The solution is developed in compliance with the specific technical requirements of each project in terms of drive platform, navigation, battery, and power system..
INDUSTRY
INDUSTRY
AND&OR autonomous vehicles are designed to meet the demanding requirements of the beverage, food packaging and blow molding industries.
SCALABILITY
SCALABILITY
It is the ideal solution for flexible automation in production plants which require intensive work and complex production flows, as well as constant lay-out and production modifications.
FLEXIBILITY
FLEXIBILITY
Several models are available according to needs. Additionally, each of the equipment has many customization options, to adjust to the application requirements.
SAFETY
SAFETY
AND&OR keeps providing the highest safety standards in its autonomous equipment, in order to operate safely together with operators.
T Series
Automatic guided vehicle (AGV)
The automatic guided vehicles of the T series are designed for loads towing. These systems can tow a cart, shelve, or trolley, which is in charge of managing the load.
Depending on needs, these carts are available with different configurations (one or two positions, full or empty pallets, layers, etc.).
The driving base is available with different settings: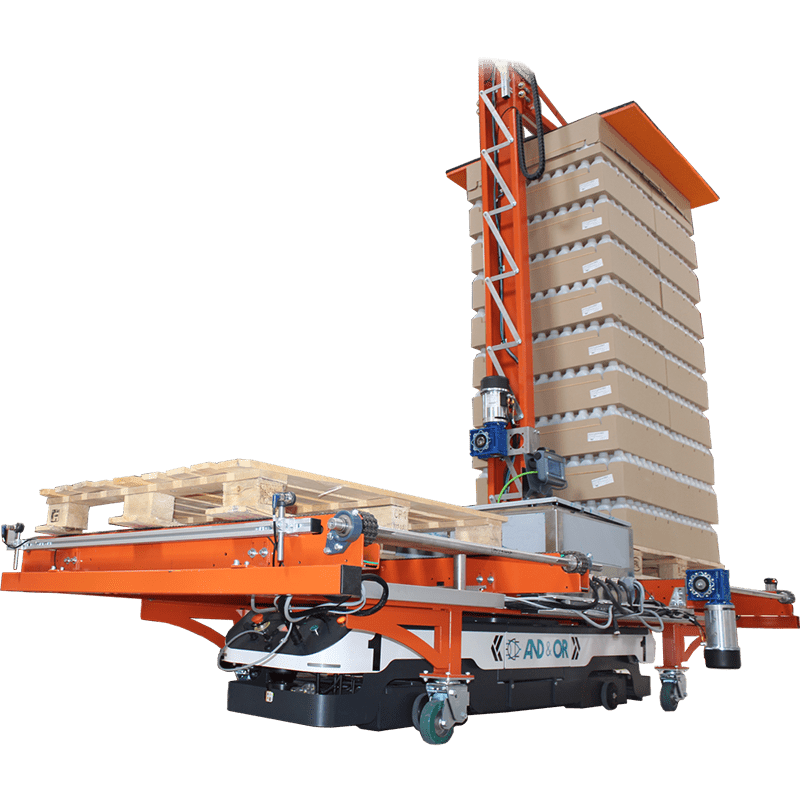 Max. speed
Navigation system
Batterie
Gel / Lithium
Online / Interchangeable

Movement
Unidirectional
Bidirectional

Autonomous mobile robot (AMR/ASV)
P series vehicles are platform AGVs designed for auto loading. These systems are compacts and highly maneuverable, making them ideal to work in reduced spaces.
Depending on needs, for the loads handling, they can be equipped by roller or chain conveyors, rising table, etc.
The driving base is available with different settings: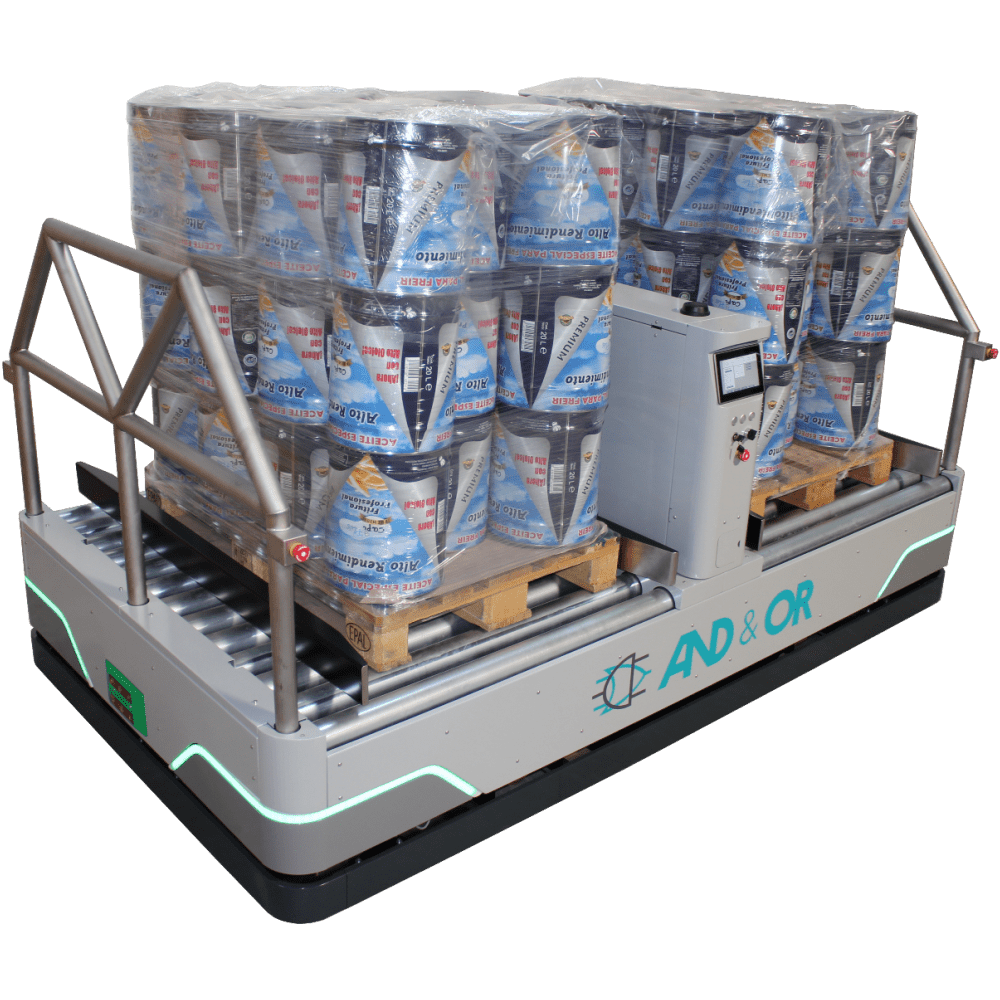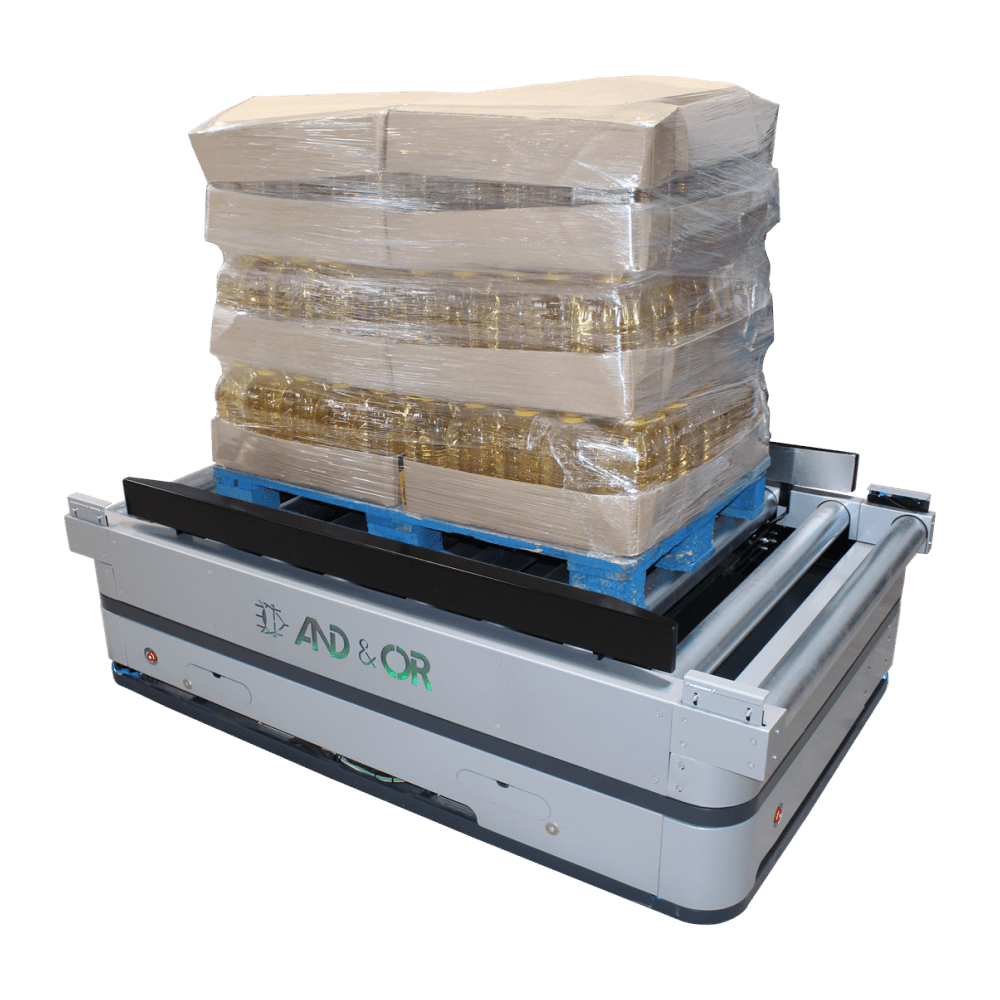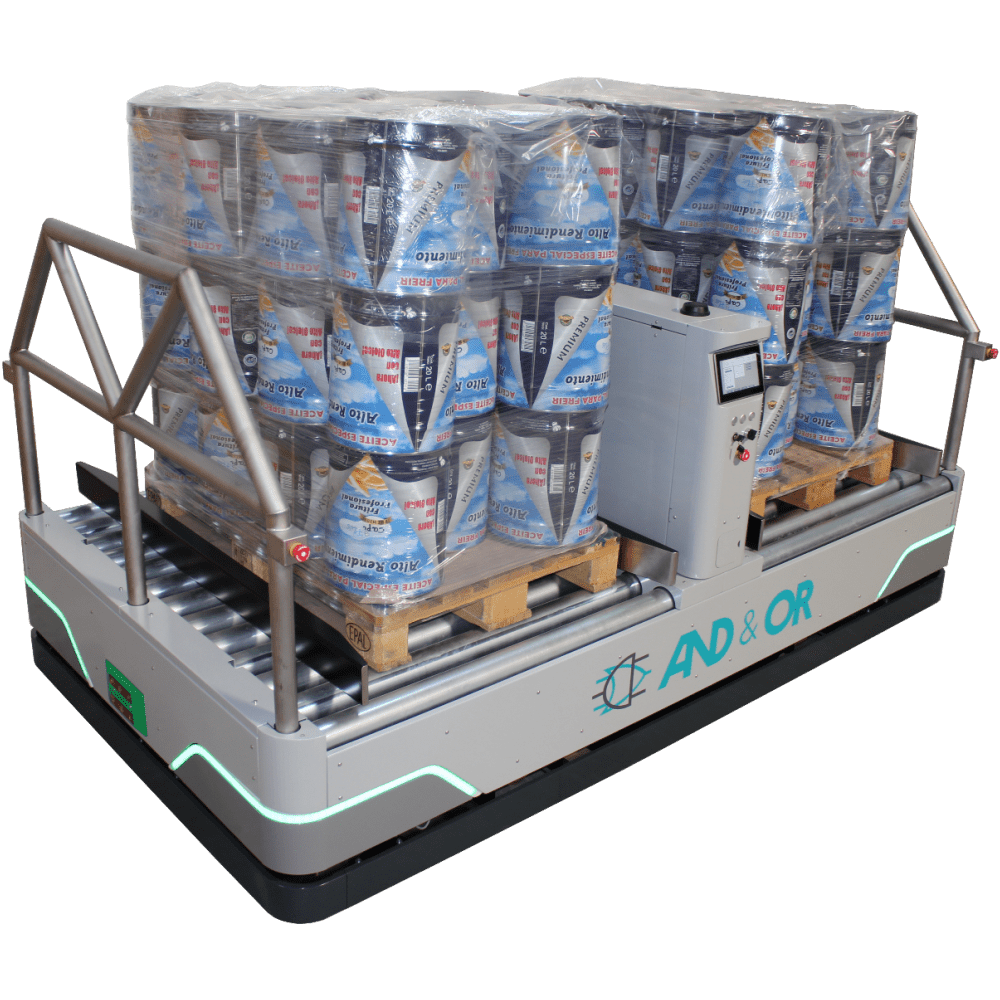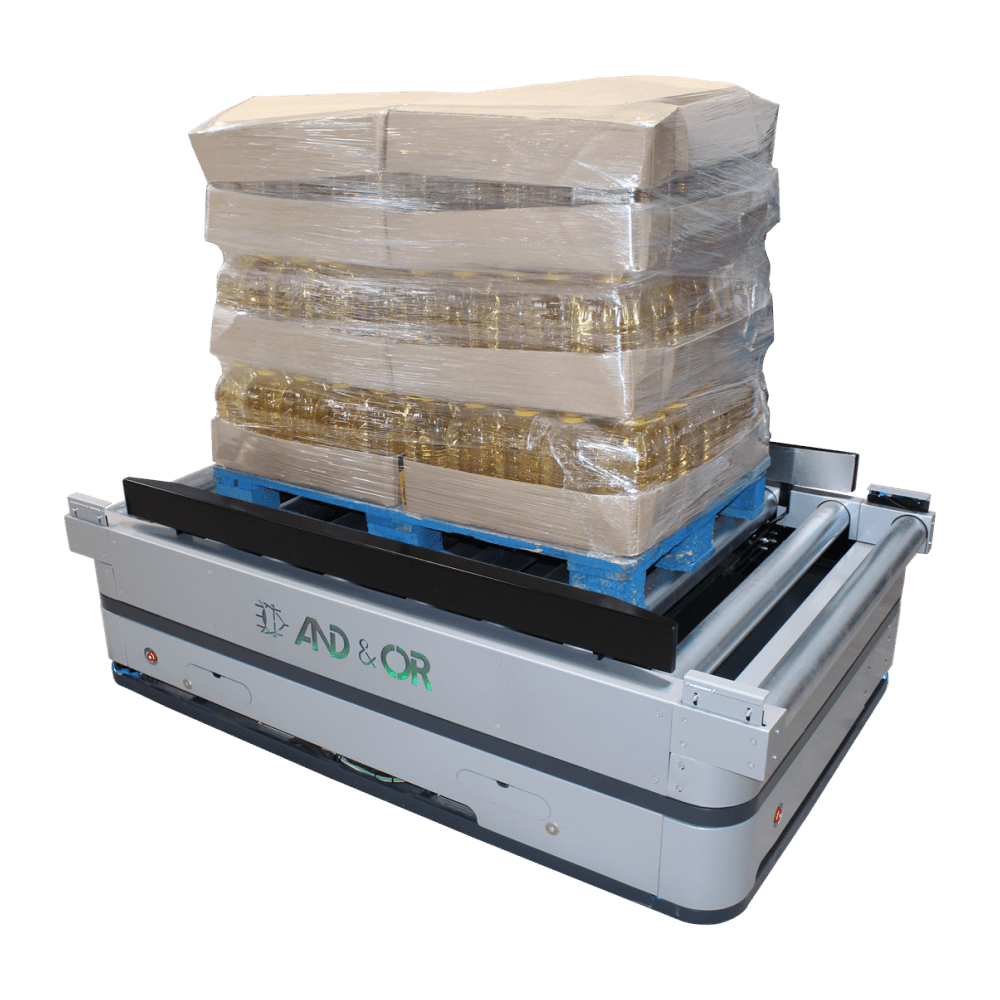 Max. speed
Navigation system
Batteries
Lithium
Online / Induction
Movement
Autonomous Mobile Robot (AMR/ASV)
F series vehicles are designed for palletized load handling by forks. This pallet handling system allows itself to have a great versatility when picking and delivering pallets in different positions.
Depending on needs, they can be stacker or counterbalance.
The driving base is available with different settings: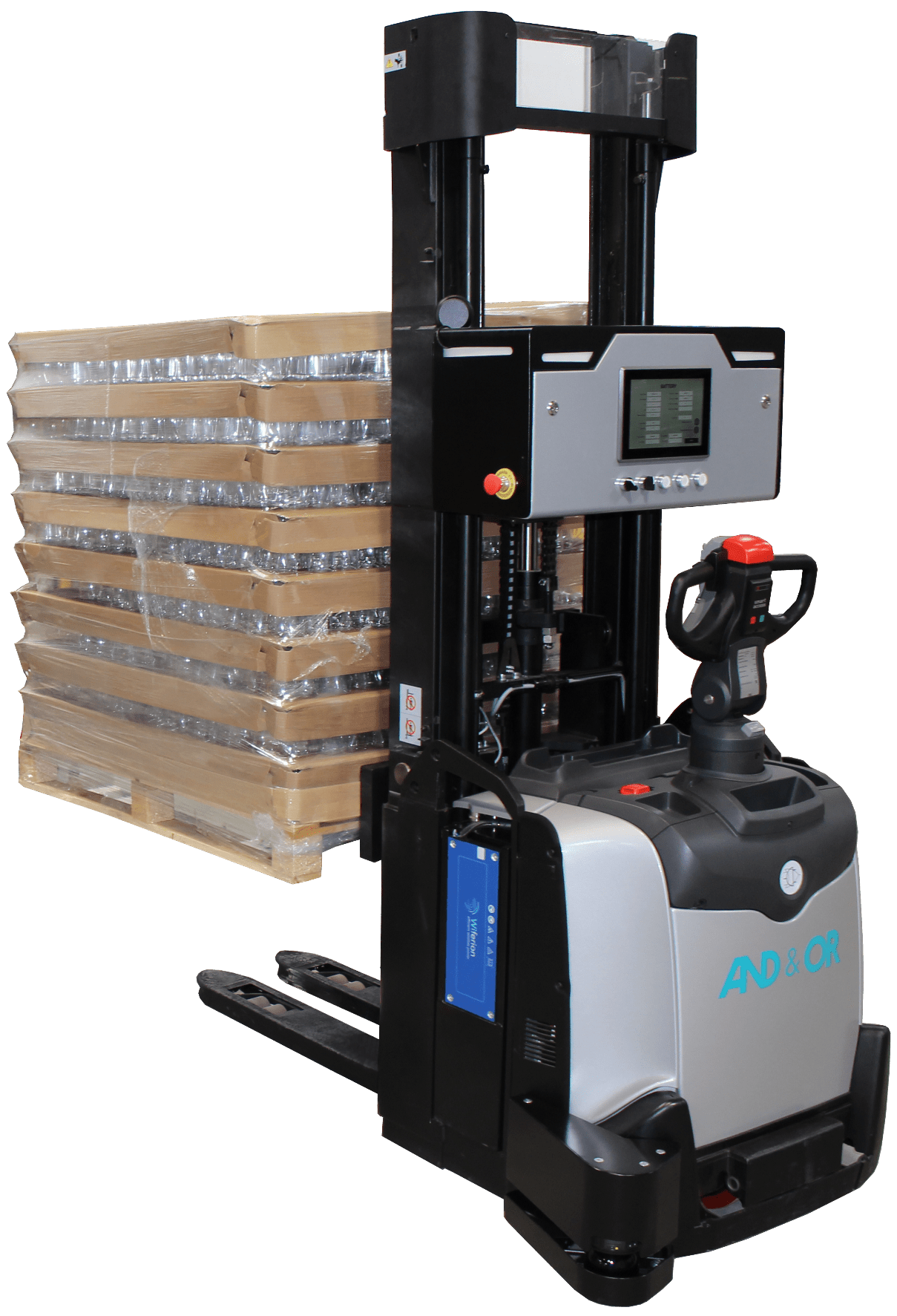 Max. speed
Navigation system
Batteries
Lead-acid battery/ Lithium
Online / Induction
Movement
Fully automatic system

Safe system to work with people

Easy adaptable to existing line
More than 34 years of experience

Customized projects adapted to your needs

Installations, partners, agents and references worldwide

After sales service guarantee
Downloadable content
The content is restricted, in order to have access it is necessary to register