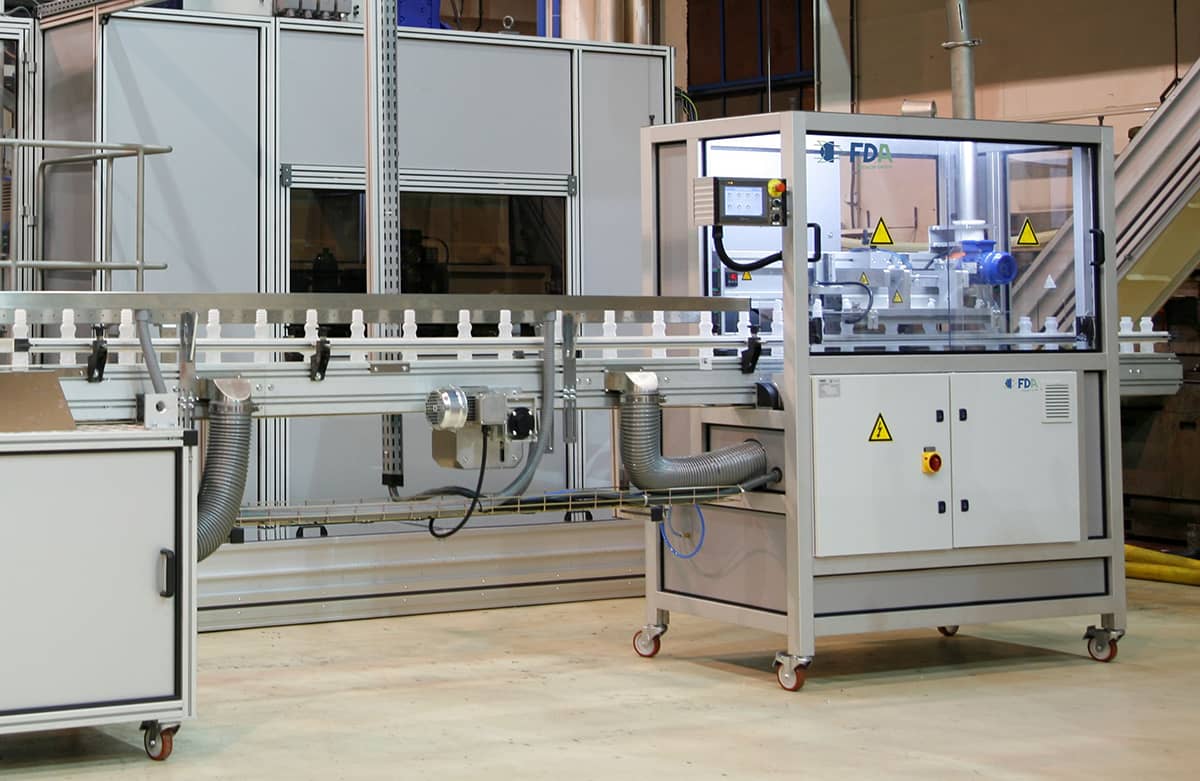 Equipment for plastic bottles trimming (cutting the dome).
It is usually installed after the extrusion blow molding equipment which is no longer involved in the cutting phase.
Quality control for PET bottles by high-tension equipment.
Control de calidad para botellas PET mediante equipos de alta tensión.
360º artificial vision system guarantee the defects detection in plastic bottles, taps, handles and others.
Flexible application

Easy configuration

Up to 6 inspection tools

Different defects types

Inspection of various specific areas of bottles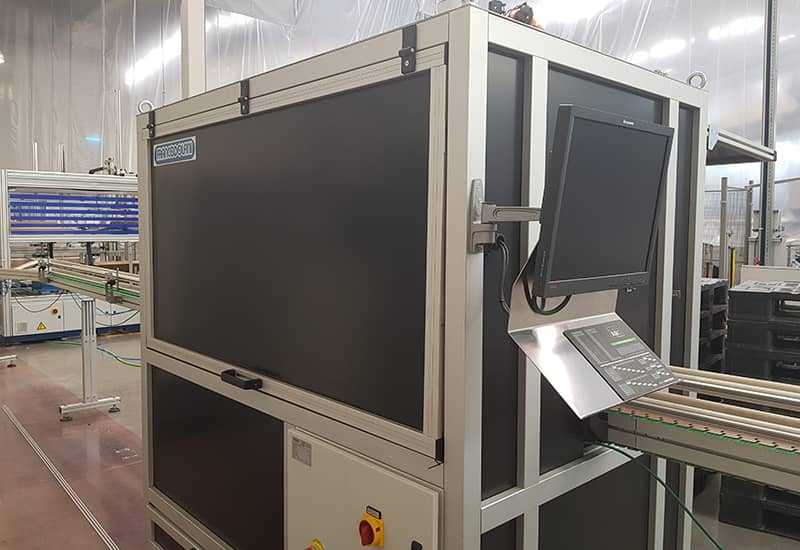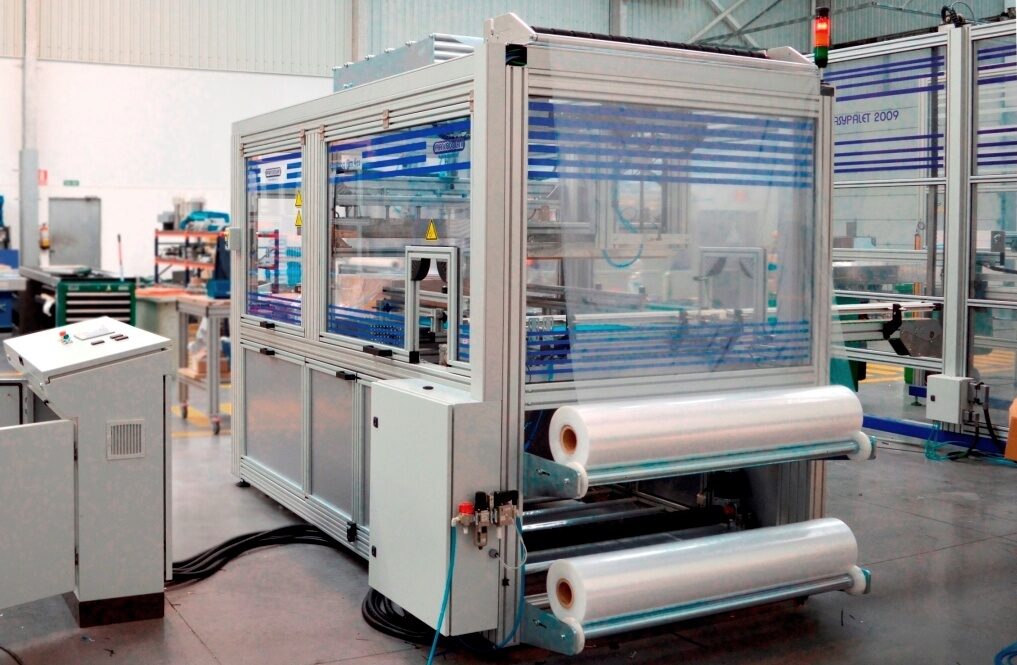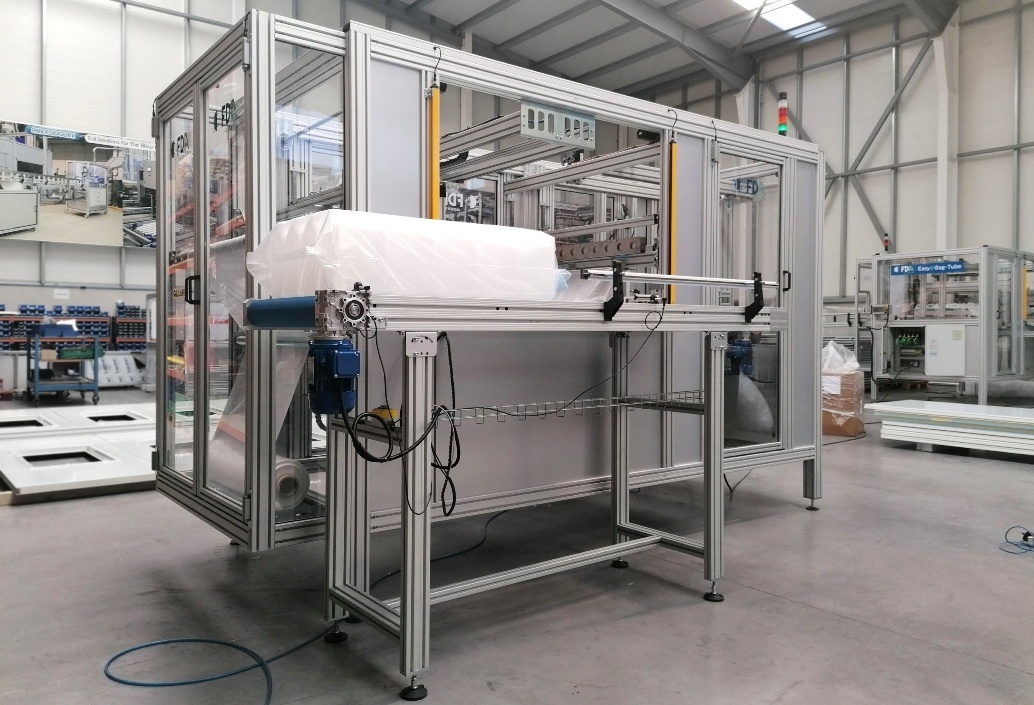 Bagging is becoming today the most popular bottle packing all around the world.
The tube-type baggers allow:
plastic film consumption savings,

better maintenance,

less cleaning because it does not produce any waste,

a totally servomotorized equipment.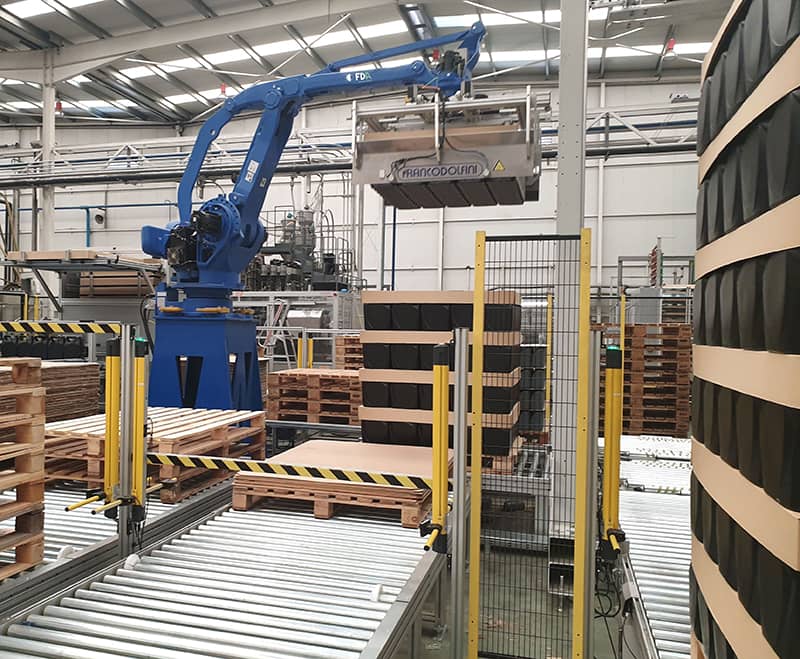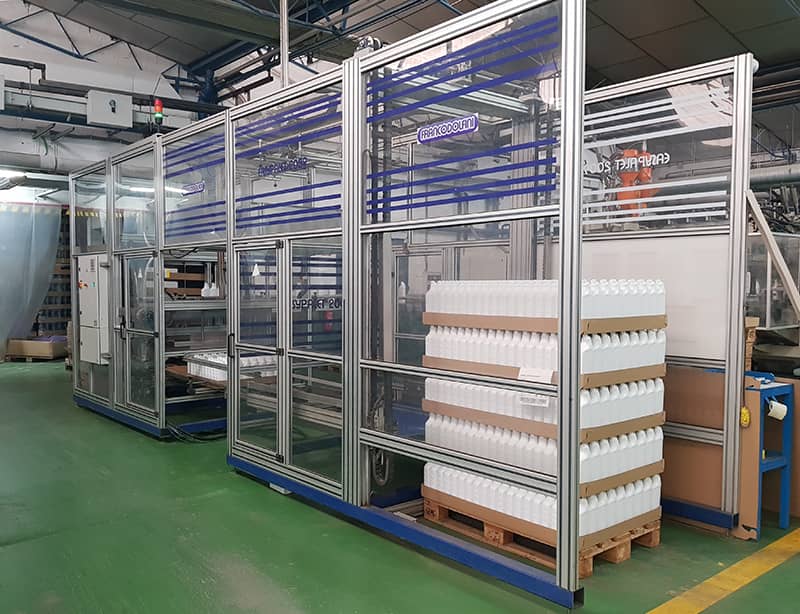 Compact palletizers for empty bottles handling.
Works with trays or carton sheets.
Flexible palletizers for empty bottles handling.
Works with stackable products like bags, trays or carton sheets.
Automatic depalletizer of bottles and subsequent launch to filling line.
This equipment works with palletized bottles in inverted trays or sheets.
Depending on the line requirements, there are different bottles alignment systems from desk to output conveyor.