Face masks production machinery surgical and hygienic-type
Capacity to produce up to 100 masks per minute
Machinery to produce Surgical-type and Hygienic-type masks
A face masks production equipment capable to produce hygienic-type masks attending the standard product complying with UNE-0064-1/2-2020 regulation (Establishing the single use hygienic face mask requirements. Materials, manufacturing design, marking and use, respectively, adults and children requirements) just as producing surgical-type masks as stated by UNE-EN 14683-2019+AC-2019 regulation. (surgical face Requirement and test methods).
The machinery designed by AND & OR for the face mask production line, makes the manufacturing process totally automated, with a high production capacity, recognized by Ministry of Industry as surgical masks manufacturing process as a Health Product.
(source: Spanish Ministry of Industry, Trade and Tourism – Surgical masks manufacturing process as a Health Product).
In addition, AND & OR adds to its solutions catalogue its FFP2 and FFP3 masks production line, with a capacity to make up to 80.000 a day. Moreover, for the machines startup, we offer raw material kits for mask production, meltblown bfe 95 and bfe 99, Spunbond, nylon earloop and film for mask bagging.
Face mask manufacturing machinery characteristics
Machine protection and fairing following the European regulation

Ultrasounds systems made in Europe

Titanium headstocks guaranteeing no sparks or electric accidents (common with steel headstocks)

Electric and pneumatic components with international first level brands and capacity of worldwide spare parts distribution

Robust structure and frame made in stainless steel providing durability to the equipment and avoiding machine breakdowns

High quality components avoiding fast breakdowns

Possibility to integrate a vision system to control the product quality and reject it automatically if is defective

Possibility to integrate an automatic film or carton-case packing equipment at the machine output

Technical Service guaranteed for the equipment set up and after sale maintenance
Surgical or Hygienic type masks, with up to 3 protection layers and with ultrasounds welding systems for the assembly of the mask.

Production capacity of 100 units per minute.

Production over 4 millions face masks monthly.

Meeting the European safety regulations at work and the standards ones: CE certification.

Modular and expandable solution depending on the required production speed and the desired degree of automation.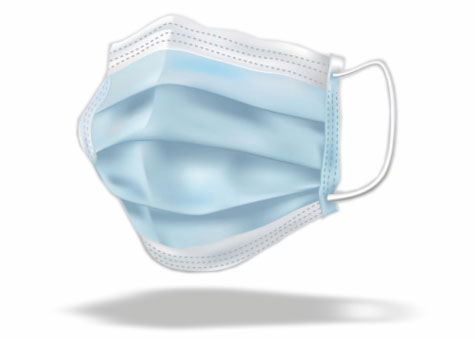 PRODUCT
TYPE
WHAT IS IT
WHO IS PROTECTING
RULES
REGULATIONS
CLASSIFICATION
EQUIVALENT
MATERIALS BY REGULATION
USED
REPRESENTATION
MASK
HYGIENIC
NOR PPE NOR MD
OTHERS FROM ME
RD Leg. 1/2007
RD 1468/1988
RD 1801/2003
(UE) nº 1007/2011
RD 1801/2003
UNE 0064-1:2020 UNE 0064-2:2020 UNE 0065:2020
DISPOSABLE AND NO DISPOSABLE CHILDREN AND ADULT MASKS
MATERIALS FOLLOWING THE TEST METHOD STATED BY REGULATION. THE GOVERNMENT PROVIDES THE LIST OF COMPANIES HAVING MATERIALS MEETING THESE TESTS
Damp-proof cloth formed by one or several layers, detailed depending on manufacturer
MASK
SURGICAL
MD
OTHERS FROM ME
Directive 93/42/CEE Regulation (EU) 2017/745*

*From May, 26

UNE-EN 14683:2019+AC (EN 14683:2019+AC:2019) ISO 22609:2004 AND REMAINING HARMONIZED REGULATIONS
TYPE: Ia

TYPE: II

TYPE: IIR

CHINA: AA/T 0969, AA 0469, GB19083
USA: ASTM F2100 Level 1, Level 2 and Level 3
MATERIALS MEETING THE REGULATION TESTS. THE GOVERNMENT PROVIDES THE LIST OF COMPANIES HAVING MATERIALS MEETING THESE TESTS
Not cloth: Spunbond + spunlace
Meltblown
Automation level: Fully automatic

Mask type: Surgical or Hygienic

Certifications: CE Marking
Extra equipment for a largest automation
Easy adaptable to existing line
More than 34 years of experience

Customized projects adapted to your needs

Installations, partners, agents and references worldwide

After sales service guarantee