AND&OR INNOVATIONS TO SHOWCASE IN INTERPACK 2023
AUTONOMOUS MOBILES ROBOTICS (AMR)
Thanks to their design and operational flexibility, mobiles vehicles systems can be easily integrated into existing production plants, with no need of machine movements or civil works.
They can transport pallets, boxes, bottles layes, etc. The navigation system and the mechanical solution are designed according to the specific needs of the project.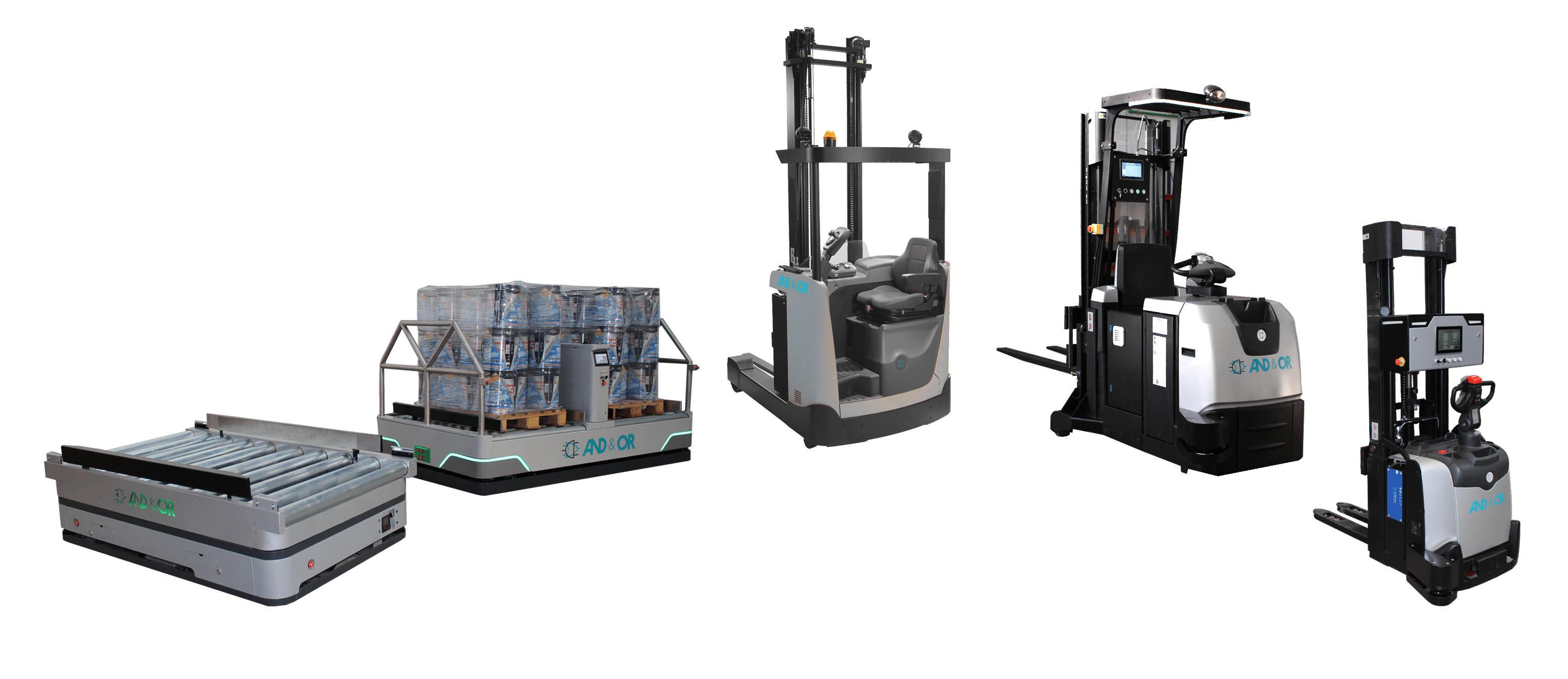 Since 1986, AND&OR has been designing, developing, and making machines and custom-made complete solutions for the blow molding, bottling, and packaging industries.
Continuous efforts, commitment to quality and creativity have been the driving force of our increasing competitiveness in the market, being today an international reference in the sector.
We assemble and test our machines in an automated, modern 11,500 square meters facility headquartered in Seville, Spain.
We strongly believe in a close collaboration with our customers during all phases of a project: design/engineering, manufacturing, start-up installation and after-sales service.
P SERIES
Intelligent platform AMR
Our P series platform AMR combines omnidirectional or differential movement abilities with reduced height, providing high maneuverability in limited space areas.
Equipped with the latest technologies, this model is easily configurable based on customer needs. It can integrate different loads handling systems.
Model available in 1 or 2 positions.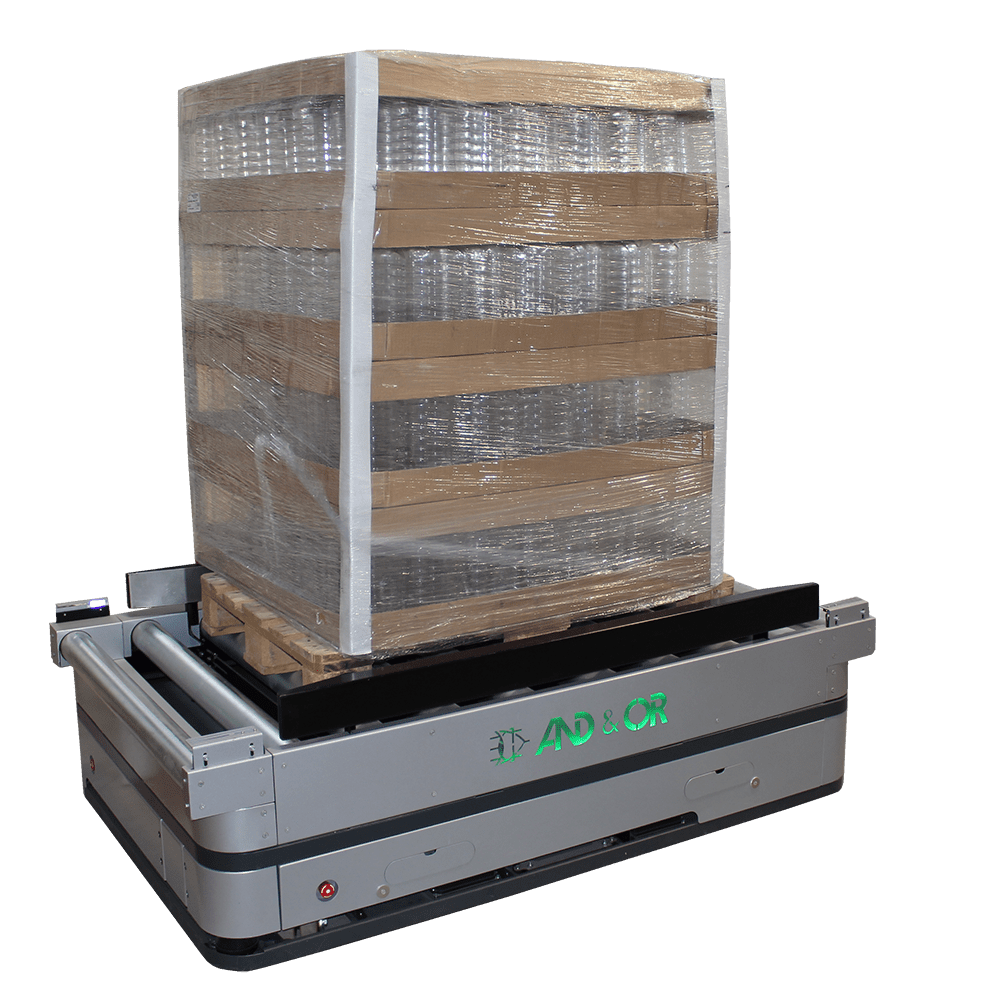 F SERIES
Intelligent bidirectional forklift AMR
Our F series stacker AMR is designed for palletized load handled by forks.
This pallet handling system allows itself to have a great versatility when picking and delivering pallets in different positions: on the floor, on conveyor, on shelves.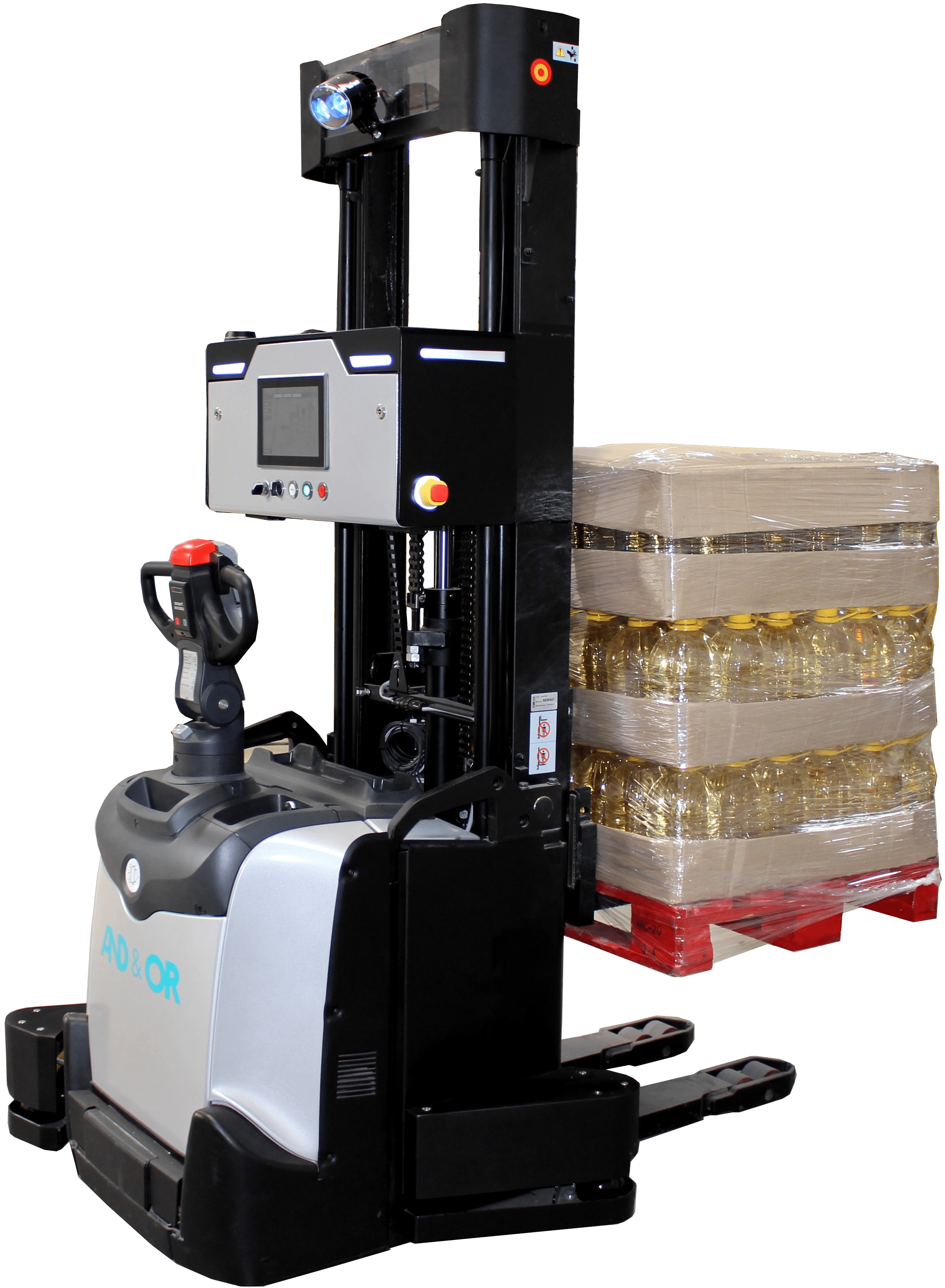 MONITORING LYNX
Control through centralized management systems of the actual consumption of raw material, traceability of products, productions by work shift, efficiency per machine, management of warehouse, direct cost calculation, etc.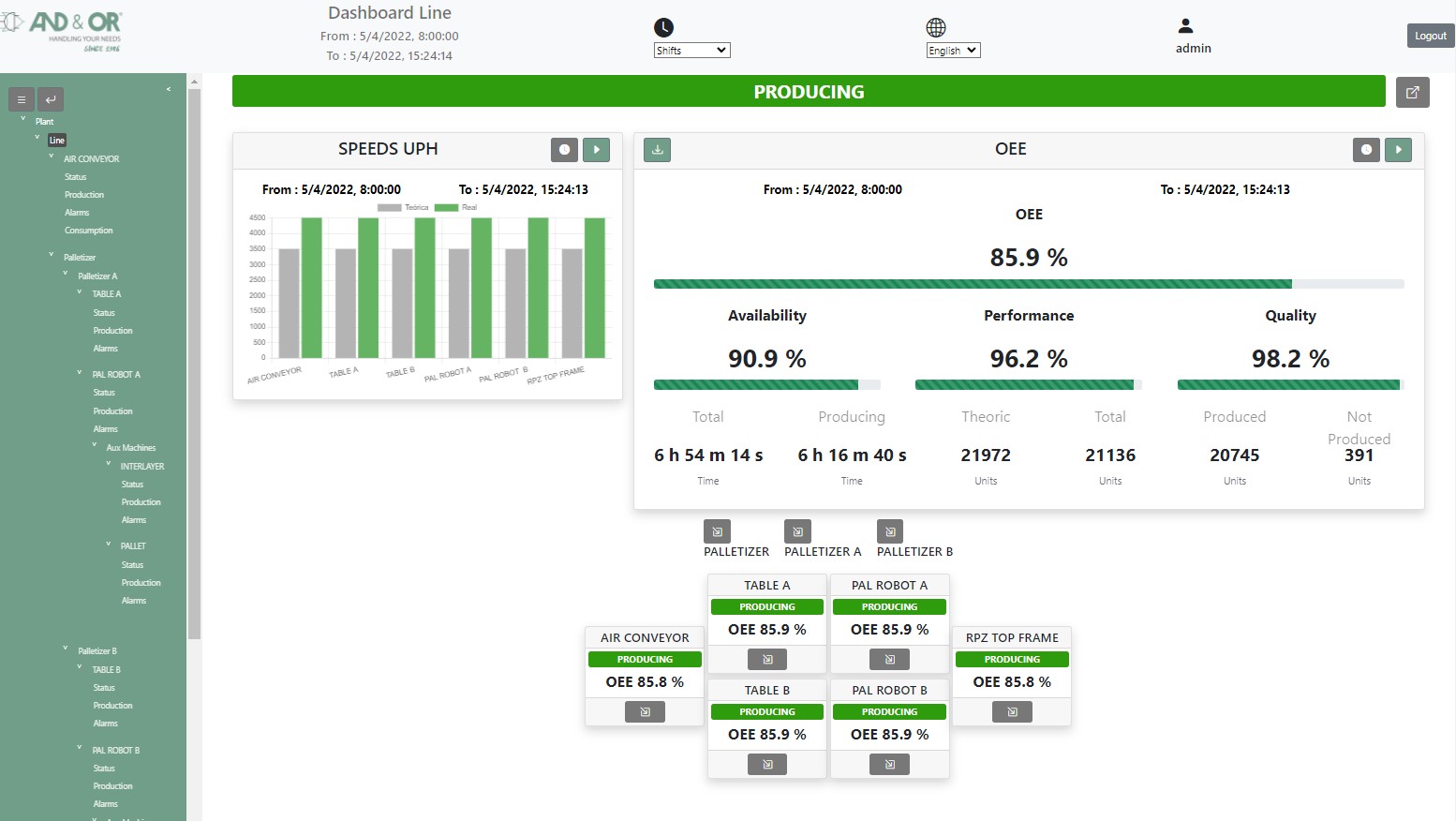 SOLUTIONS FOR THE BOTTLING AND PACKAGING INDUSTRY
Depalletizing and debagging

Bottles or packs conveying
We are expecting you in Hall 13 Stand E46 !